Ebola outbreak reaches city of 1 million residents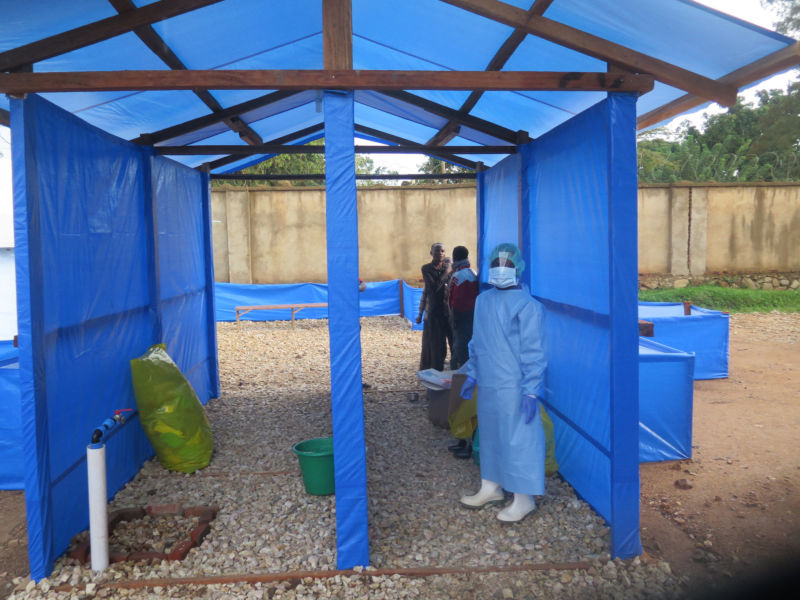 Enlarge / Ebola treatment
center at the Hospital in Beni, North Kivu Province. (credit:

MONUSCO/Alain Coulibaly)
The Ebola outbreak in the Democratic Republic of the Congo has
spread to a city of nearly 1 million residents. There are now 30
confirmed cases and 15 deaths in the city of Butembo reported in
the latest
update provided by the World Health Organization (WHO). The
number of cases in the city center is still low, according to

Doctors Without Borders, but that number is rising quickly in
more outlying districts and suburbs.
The outbreak, which has been going on since
August, has so far resulted in 467 confirmed cases and a
further 48 probable cases. More than half of the cases have
resulted in death (including those of 17 health workers), while 177
patients have recovered, including a newborn baby.
Limited containment
The rate of transmission is beginning to slow down in Beni, a
smaller city approximately 36 miles north of Butembo that has the
highest number of reported cases so far. But "the outbreak is
intensifying in Butembo and Katwa," writes the WHO, "and new
clusters are emerging elsewhere."
Source: FS – All – Science – News
Ebola outbreak reaches city of 1 million residents