China just launched a far side Moon lander, and that's pretty important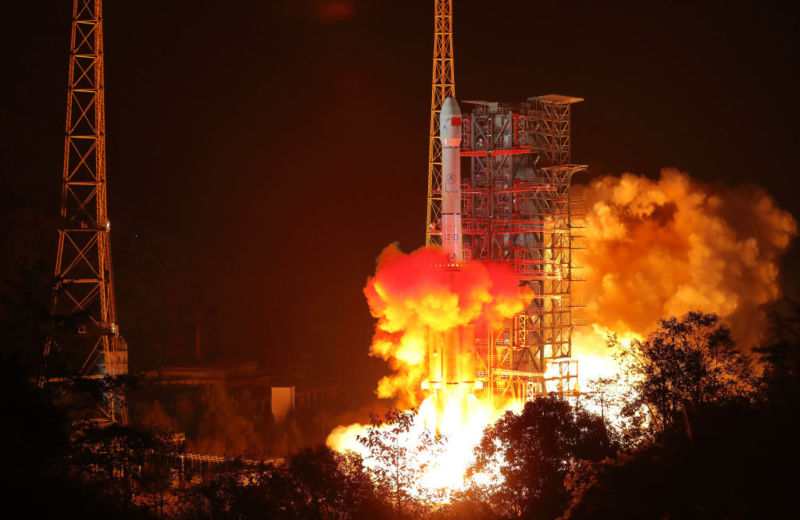 Enlarge / China launches
Chang'e-4 lunar probe in the Xichang Satellite Launch Center in
southwest China's Sichuan Province, Dec. 8, 2018. (credit:
Xinhua/Jiang Hongjing via Getty Images)
Late last week, China launched an ambitious mission that will
send a lander and rover to the far side of the Moon. This Chang'e-4
spacecraft represents a significant achievement for China, as no
other nation has ever softly landed a rover on the side of the Moon
facing away from Earth.
If successful, this mission will carry out several lines of
important scientific research on the still somewhat unknown far
side of the Moon. However, the launch and landing of Chang'e-4 also
helps to reveal the full scope of China's spaceflight ambitions and
how the space program furthers the country's ambitious geopolitical
goals. In this post, we try to unpack some of the implications.
What happened?
On Saturday morning (local time in China) a Long March 3B rocket
sent a 4-ton lander and a 140kg rover into space, and then this
Chang'e-4 spacecraft performed a trans-lunar injection to send it
flying toward the Moon. The spacecraft should reach lunar orbit on
Wednesday.
Source: FS – All – Science – News
China just launched a far side Moon lander, and that's pretty important