Another year, another decrease in life expectancy in the US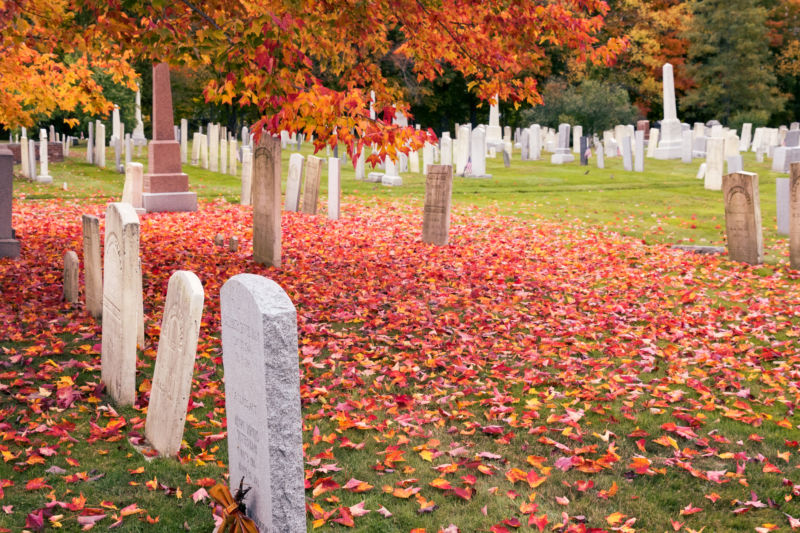 Enlarge / Cemetry in
Craftsbur in Autumn Season, Common, Vermont, New England (credit:
Enn Li PhotographyGetty Images)
In 1900, the average person in the US could expect to live just

47.3 years. Throughout the 20th century, that figure climbed
rapidly, topping 70 years for the first time in 1961 and reaching
78.9 years in 2014, suggesting 80 was only a matter of time.
Then in 2015, there was a
downturn—a small one, to 78.8 years. A single year might be a
blip, but the reasons for the increase in death rate (including
obesity and drug overdoses) suggested that might not be the case.
Data
released today by the CDC's National Center for Health Statistics
points to a continuing downward trend: life expectancy in 2017 was
78.6 years, down from 78.7 years in 2016.
That dip of 0.1 years, every year for the last three years, is
not a huge trend when taken on its own. But it suggests that the
decrease in 2015 was more than a blip—and it points to unfolding
stories about health and death in the United States. Those
small-seeming numbers also translate to meaningful real-world
figures: there were 69,255 additional deaths in 2017 compared to
2016.
Source: FS – All – Science – News
Another year, another decrease in life expectancy in the US